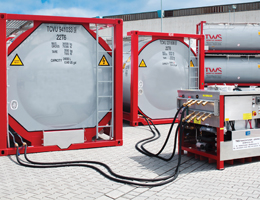 TANK CONTAINER HEATING
More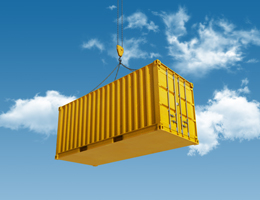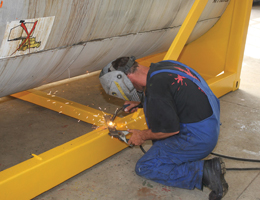 TANK CONTAINER REPAIR AND MAINTENANCE
More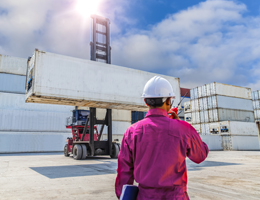 NEWS
İsmet Yılmaz at its New Facilities
Our Fleet of Vehicles with ADR has Grown
The International Logitrans Transport Logistics Exhibition
Chem Show Eurasia 2014 Exhibition
Considering change as a foundation stone of its growth targets, İsmet Yılmaz Logistics has furthered its targets with the modern facilities it has built on a 10,000 m2 land in the Dilovası Region by the end of 2013. Having moved to its new facilities in 2014, İsmet Yılmaz Logistics aims at simultaneously providing its customers with many services such as storage, handling, tank container and heating. In keeping with these targets, İsmet Yılmaz has included adding new brands to those it already works with into its short-term plans.
2013 has been an important year of investment in terms of ADR standards. Our strong equipment such as 20 ADR Trucks and 20 ADR Tankers, the fact that we have added 5 ISO Tankcontainer to our fleet are the most important evidence of the fact that we are in our year of investment. Of course, these investments are a reflection of the growth we have achieved in 2013 as İsmet Yılmaz Logistics. Our investments have brought with them new agreements and 3 large contracts we were granted. Parallel to this, we also increased the number of our personnel and vehicles. In terms of the sector, the Turkish Logistics Sector become Europe's largest fleet with 1.500 companies and a capacity of 46.000 vehicles.
The 7th Logitrans Transport Logistics Exhibition that lasted 3 days ended successfully on 23 November 2013. 206 exhibiting companies from 21 countries introduced their products and services to 11,797 visitors from 56 different countries. The quality of the visitors in the exhibition, the internationality of which increased even further, was impressive. İsmet Yılmaz Logistics had the opportunity to successfully share its experienced service understanding in land, sea and railroad transportation with its target audience.
Companies supplying services in the fields of Chemicals, Laboratory and Technology are coming together for Chem Show Eurasia 2014. One of the world-wide recognised and widely followed events of the sector with its participant and visitor statistics, the 6th International Chemicals Industry Group Exhibition Chem Show Eurasia 2014 prepares to welcome its participants and visitors from all over the world between 16 - 18 October 2014 at the Istanbul Exhibition Centre. As İsmet Yılmaz Logistics we continue our preparations with the responsibility of taking part in this prestigious exhibition.
Top